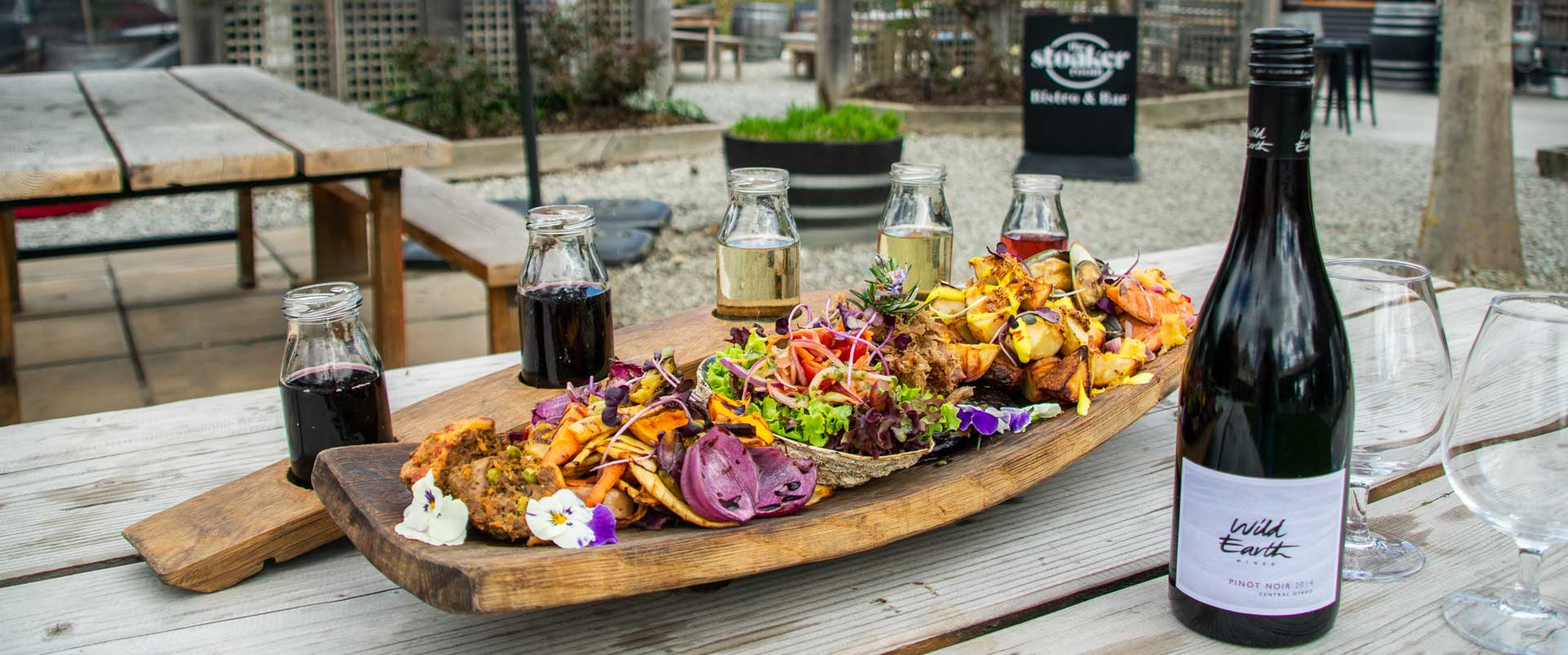 The Stoaker Room Bistro and Bar
Nestled at the Freeway Orchard, next to Lake Dunstan in Cromwell AND off Cardrona Valley Road in Wanaka, The Stoaker Room is a must visit dining destination.
We pride ourselves on providing a relaxed and memorable Central Otago dining experience. Stoaker "Barrel Cuisine" is a taste sensation of delicious regional foods that are either steam baked, steam grilled or smoked in the Stoaker Barrels on the day and in front of you, so you can join in the experience.
Our signature dish "The Stoaker Banquet" is a chef's selection of five tasting dishes matched with five Wild Earth Wines and the Butchers Board is also a crowd favourite designed for sharing.
Meet at the Bistro Bar for Wild Earth wine, local crafted beer or cider on tap, add a tasty bar snack for a golden Central Otago moment. All our cellar door team and wait staff are local, knowledgeable and passionate about this special food and wine experience and look forward to meeting you and introducing you to our Stoaker Room family of brands.