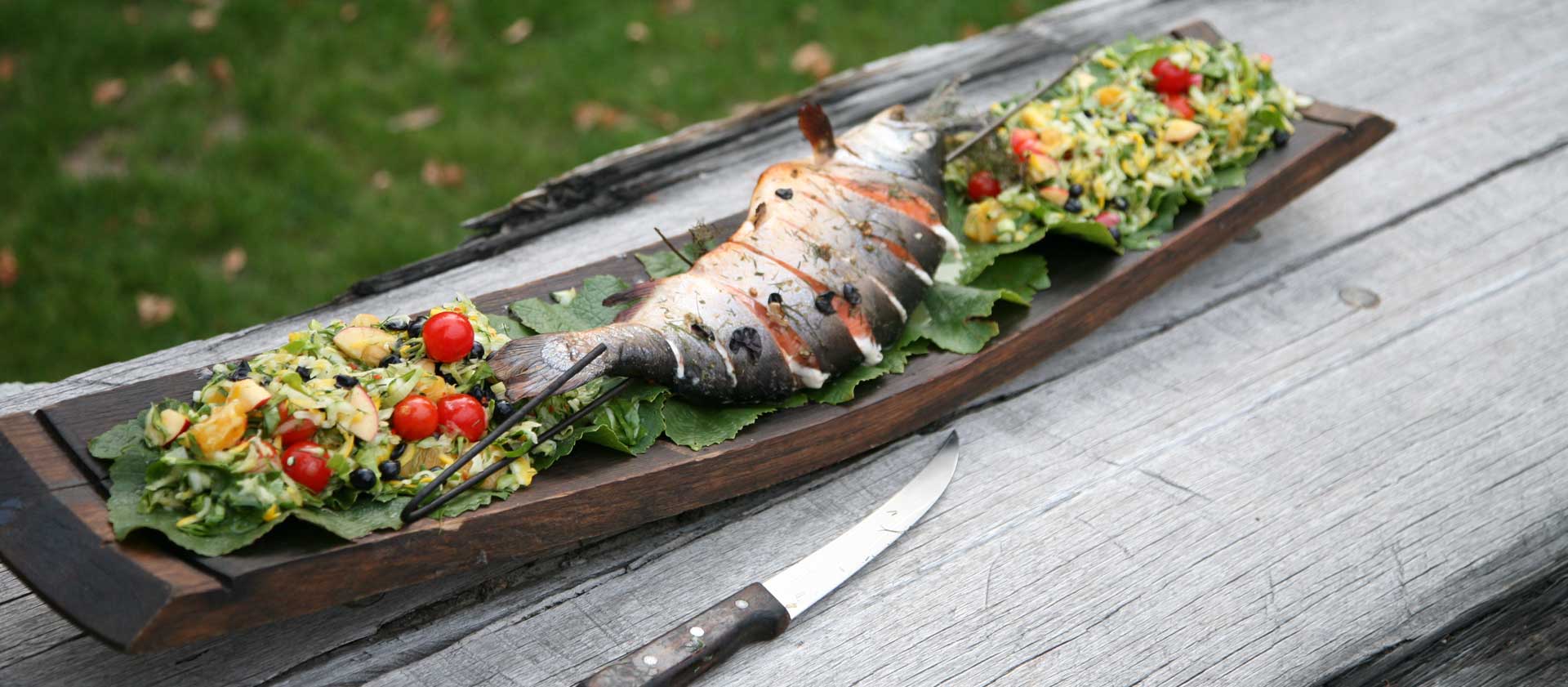 Stoaker Room Catering – The WOW Factor!
Thought wine barrels are just for wine? Our range of catering options are another way to experience the unique concept that is Stoaker Barrel Cuisine.
Stoaker Room catering menus are made for sharing and can be a mix of wild and traditional New Zealand cuisine. The amazing textures and flavours of food cooked in Stoaker Barrels and presented using schist plates, wine barrel oak staves and Paua shells, ensure your event will be a memorable one.
The Stoaker Room offers you menus for any occasion where people come together to share good times. Whether it be at your home, in your workplace, at a special venue or in the wilderness, our Stoakers can travel almost anywhere!
We love our Stoaker Kitchen to have a featured presence at your event, then your guests can witness the unique Stoaker Cuisine experience first-hand. Focussing on our core philosophy of "Food Made for Sharing" our styles include canapes, finger food or walk and fork menus. We also create grazing boards and tables, as well as impressive carvery buffet stations and banquet feasts.
Our menus are largely gluten free and can be tailored to your cultural or dietary requirements. We have even catered for fully vegan weddings with all the food still cooked in the Stoakers. Menus and catering costs are structured and personalised to suit your budget and needs.
Please contact us or get in touch with our events team (catering@thestoakerroom.co.nz) to talk about our options and your ideas.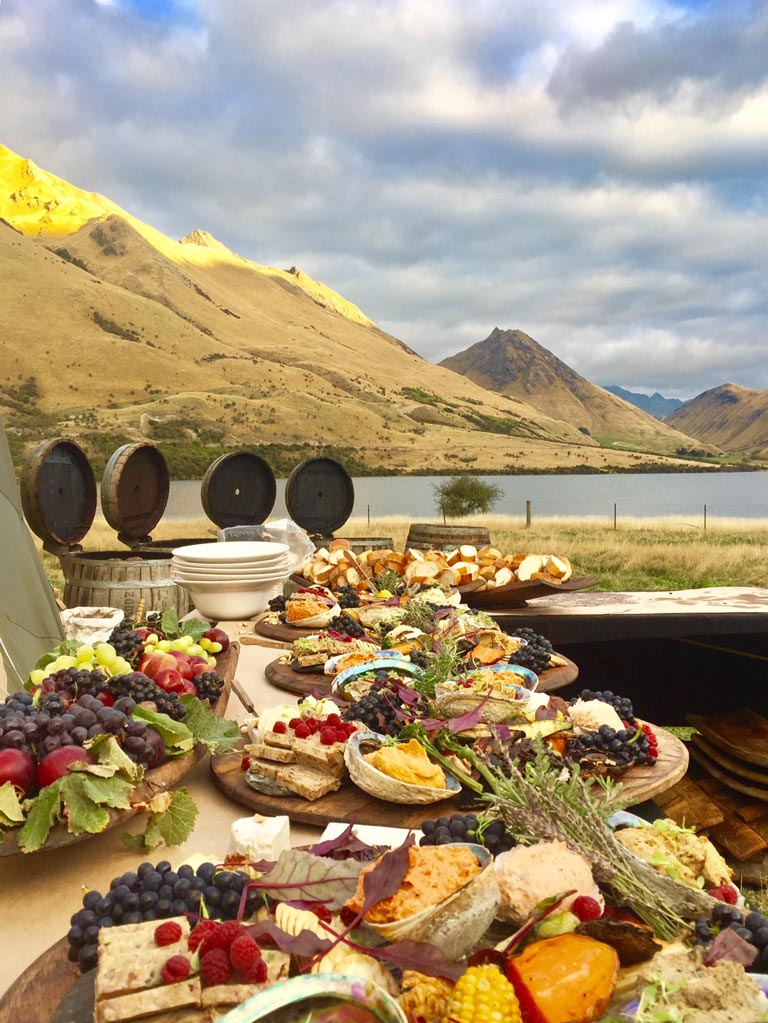 Stoaker Room catered our wedding and were the highlight of the day. Their food is delicious and unique providing an experience like no other. The service was professional and friendly – we felt as ease the whole time and knew they would do a great job!
I loved so many parts of our day BUT the food…honestly it just exceeded all expectations and was a true highlight for us both!
WOW what a day…you guys did an exceptional job with the food.  People raved on about the great service and delicious food. You absolutely contributed to what was said to be the best wedding ever.
We loved having The Stoaker Room cater our wedding – the staff were all very professional, easy to deal with and our guests are still raving about the quality and taste of the food!
Your service is exceptional, your staff were so welcoming and experienced. Your world was out of our world.