What is a Stoaker?
The Stoaker is a versatile cooking system in a rustic converted wine barrel. Designed for natural ingredients, oak and steam combine to create delicious feasts, made for sharing.
It fits in a unique space within the outdoor cooking category. Though it has similar functions to a BBQ, it isn't just a BBQ, grill or oven, nor is it just a smoker. It combines all of these cooking techniques into a versatile system that delivers a unique style of food.
Whether in the city or the country, we bring the wild to your backyard, harnessing nature to create simple fine food, made for sharing. We call it "Barrel Cuisine".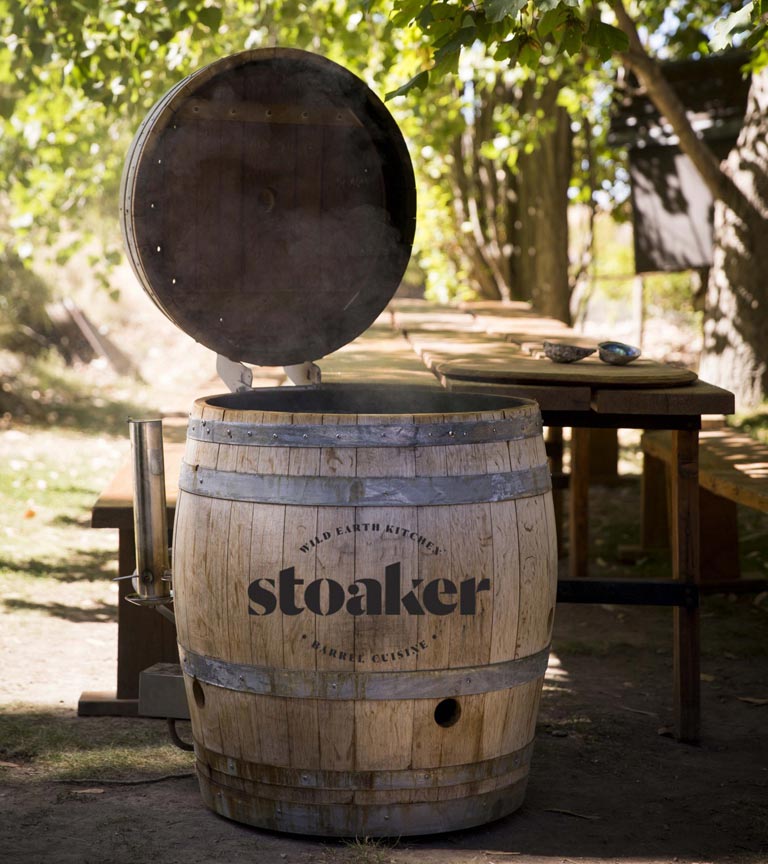 I loved so many parts of our day BUT the food…honestly it just exceeded all expectations and was a true highlight for us both!
Your service is exceptional, your staff were so welcoming and experienced. Your world was out of our world.
WOW what a day…you guys did an exceptional job with the food.  People raved on about the great service and delicious food. You absolutely contributed to what was said to be the best wedding ever.
Stoaker Room catered our wedding and were the highlight of the day. Their food is delicious and unique providing an experience like no other. The service was professional and friendly – we felt as ease the whole time and knew they would do a great job!
We loved having The Stoaker Room cater our wedding – the staff were all very professional, easy to deal with and our guests are still raving about the quality and taste of the food!